Kimberly Maldonado
Intake Specialist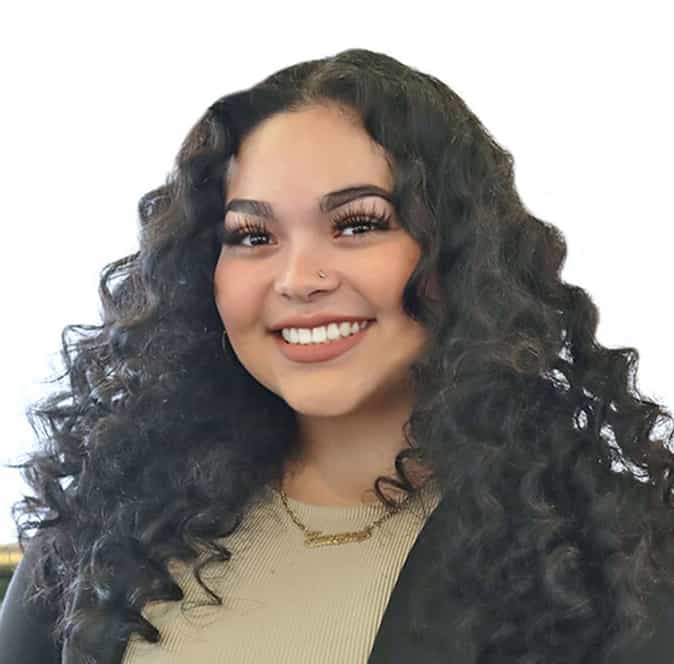 Being one of the first members of my family to graduate high school and go to college has been very bittersweet. It feels like a great accomplishment and the start of a great journey, and that is when the pressure comes in. Both of my parents were born and raised in El Salvador and came to the United States with nothing. Two foreign people who did not speak English at that. They did a great job of teaching me the value of hard work and dedication and been working since I could.
I enjoy being busy and protective especially at a company that appreciates your hard work. AKA Grungo Law! When I was searching for jobs, I was looking for a better opportunity and a team. I found even better and found myself a family.
People that understand that I am a human and genuinely care about their employees and clients. They put family first which is great for people like me who enjoy being a big sister and a dog mom! I enjoy cooking and binge watching shows (bad combination) I plan on hopefully moving up with Grungo Law and being part of them as long as I can!