South Jersey Car Accident Attorney
Request a Free Consultation
Car accidents can cause serious injuries and have a significant impact on your life. When the dust settles on the aftermath of a car accident, you may find mounting medical bills at the same time that you're missing paychecks while you recover. Sadly, insurance companies rely on a business model that requires taking in more premiums than they pay out in claims. For this reason, insurance adjusters seek to minimize or deny claims outright just when you most need a payout on your claim.
If you've experienced significant injuries in a car accident in South Jersey, it's important that you take the time to focus on healing while a skilled South Jersey personal injury attorney from Grungo Law focuses on securing compensation for your damages. Call or contact a South Jersey car accident attorney today so we can work on a solution for recovering your damages.
Why Choose A South Jersey Car Accident Lawyer From Grungo Law?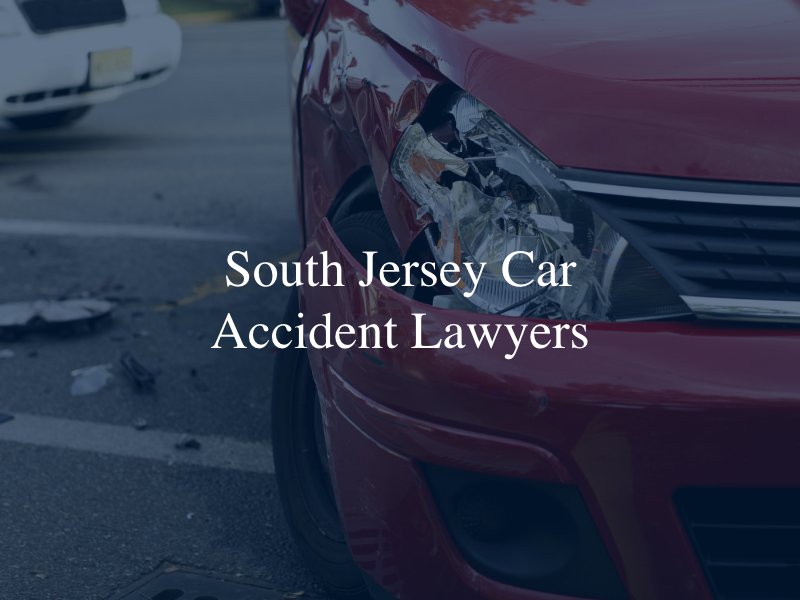 At Grungo Law, our team has years of experience navigating car accident claims within New Jersey's complex no-fault insurance system. Our skilled negotiators and litigators have secured more than $150 million in settlements and jury awards for our clients. Our strong compassion and dedication to injured clients place a strong voice behind every client's unique claim.
Grungo Law offers free consultations so you pay nothing up front. Our winning strategies combine the latest innovative technologies with classic client advocacy so each client has the full force of every legal resource behind their claim. Grungo Law delivers:
Individualized personal attention to your unique case
Open lines of communication and honesty
Frequent updates on the progress of your case
Skilled investigation, negotiation, and litigation to maximize your compensation
A South Jersey car accident attorney from Grungo Law is your best ally against powerful insurance companies who prioritize profits over payouts.
Common Car Accidents In South Jersey
When we climb into a car, we have every expectation of a safe arrival at our destination, but car accidents occur every day in the Garden State, with 337 fatal crashes already in 2023 with months to go before the new year. New Jersey averages over 250,000 reported car accidents annually. In a recent year, this number included:
39,348 rear-end collisions
5,395 head-on collisions
21,019 sideswipe accidents
31,289 angle collisions including T-bone collisions
9,387 back-up collisions
27,404 parked vehicle collisions
4,631 left-turn and U-turn collisions
16,595 fixed-object collisions
While some accidents are merely parking lot fender-benders, many of the above common types of car accidents in New Jersey cause vehicle rollovers, multi-car pileups, and other devastating accidents with serious injuries and fatalities. If you have been involved in an accident with a commercial vehicle, contact a South Jersey truck accident lawyer today. 
Causes Of South Jersey Accidents
New Jersey is one of the country's most dangerous states for driving. Congested roadways, confusing street plans, and aggressive drivers make a volatile combination in South Jersey. Common causes of car accidents in South Jersey include the following statistics from a recent year:
Distracted driving/driver inattention caused 1,391 accidents directly due to cell phone usage
Speeding caused 142 fatal crashes
Intoxicated drivers caused 165 traffic fatalities
Other leading causes of car accidents include inexperienced drivers, drowsy drivers, rubbernecking (turning to look at accidents or other roadside distractions), holiday driving, reckless driving, inclement weather conditions, road rage, and defective car parts.
Traffic congestion in South Jersey is a major contributor to traffic accidents. Crowded roads, busy intersections, and traffic-related aggressive driving increase accident numbers, especially during high-traffic hours. In addition, congested roadways cause driver fatigue, increased distraction, and elevated incidents of road rage and reckless driving. As drivers become more frustrated by lengthy delays they're more likely to react with aggressive or reckless driving behaviors that increase accident numbers and escalate the severity of accident-related injuries.
Many of these causes are similar to those that cause other vehicle crashes such as motorcycle accidents. If this is the case, please contact a motorcycle accident attorney in South Jersey today.
Injuries Associated With Car Accidents In South Jersey
A car accident causes the human body to endure a tremendous amount of sudden force when it comes to a sudden stop after hurtling forward at high speed. This force causes serious injuries, especially when combined with the impact from items on the car's interior such as the steering wheel, windows, and dashboard. Even the safety devices that save our lives, such as seatbelts and airbags, often simultaneously cause injuries while preventing death. Common injuries from car accidents in South Jersey include:
Internal injuries
Fractures in the legs, arms, ribs, back, and pelvis
Chest injuries
Soft tissue injuries such as sprains, strains, and torn ligaments
Car accidents are also terrifying and traumatic, leaving some injury victims with significant emotional injuries including PTSD, anxiety, and depression.
What to Do After a Car Accident In South Jersey?
Car accidents can be traumatic. If you have serious injuries, you may be able to do little but wait for help to arrive. If you are able to move safely, you can use your phone or ask someone else to use your phone for you to help ensure your physical and economic recovery through the following steps:
Call 911 to report the accident
Take photos of the accident scene, involved vehicles, and your injuries
Take photos of any contributing factors such as traffic signals or road signs
Gather contact information of other drivers and eyewitnesses
Once you arrive at the hospital, our South Jersey brain injury attorneys strongly suggest you should undergo a complete medical evaluation, being sure to tell the doctor about every symptom even if it appears minor. Then, do the following:
Ask for a detailed medical report with your prognosis and treatment instructions included
Carefully follow all of your doctor's recommendations and save all of your medical statements
Obtain a copy of the accident report
Call a South Jersey car accident attorney from Grungo Law for a free case evaluation
South Jersey's No-Fault Insurance Laws
New Jersey's insurance law system is not fault-based as it is in many states. Instead, most car accident victims make claims against their own insurance policies even if the other driver was at fault. Depending on the choices you made when you bought your policy, you may or may not be able to sue the party at fault for the accident for a payout from their policy. Our motorcycle accident attorneys in South Jersey also know that some policies allow unlimited rights to sue for pain and suffering as well as more tangible financial damages.
It takes a knowledgeable attorney to counteract common tactics used by insurance companies to undervalue or deny claims, including:
Calling very soon after the accident with an offer for a low settlement when you don't yet know the true extent of damages
Claiming that your medical treatment isn't necessary
Recording phone conversations and using words out of context
Instead of dealing with insurance companies on your own, you can focus on your recovery while directing all communication with insurance representatives to the South Jersey car accident lawyers at Grungo Law.
How Is Liability Determined In A South Jersey Car Accident?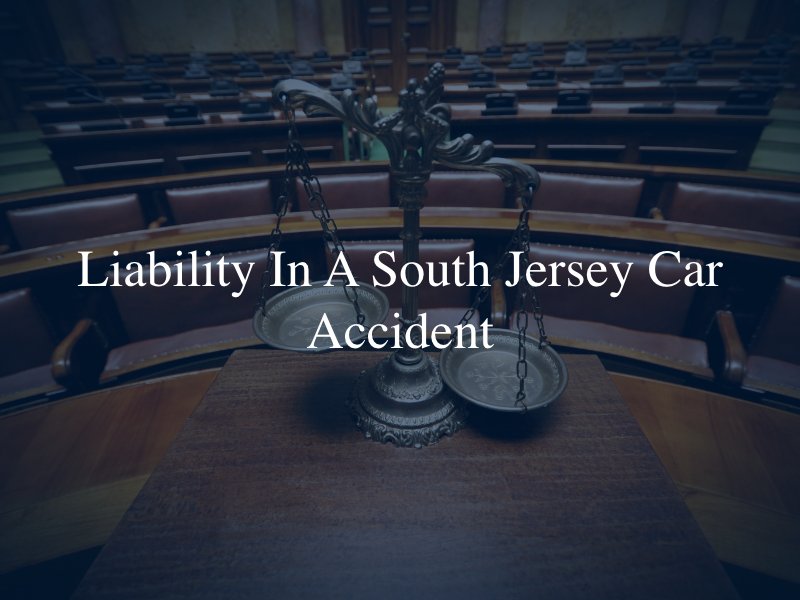 When a car accident injury victim in South Jersey suffers life-altering injuries, they may be able to benefit from proving liability on the part of the other driver even in a no-fault state. Proving another driver liable requires an investigation to collect evidence from the accident scene, police report, and photos. Sometimes it requires expert testimony from accident reconstruction experts. Once evidence demonstrates the following legal points of liability it makes a compelling case for compensation:
The at-fault driver owed a duty of care to take reasonable measures to avoid causing injury to others on the road
They breached that duty by acting negligently or recklessly
Their breach of reasonable duty directly caused the victim's injuries
The injury victim suffered significant economic and non-economic damages due to the injury.
When the evidence clearly demonstrates liability, your South Jersey car accident attorney from Grungo Law can negotiate from a position of strength to maximize your settlement. In the event that the insurance company fails to offer an acceptable settlement, the case could proceed to a lawsuit in court. If necessary, your attorney will diligently file your lawsuit within the state's statute of limitations for personal injury claims, and advocate aggressively for your rights and best interests in court. The lawyers at Grungo Law are highly skilled and successful litigators with years of courtroom experience.
South Jersey Car Accident Statute Of Limitations
New Jersey places a time limit on the amount of time injury victims (plaintiffs) have to file a lawsuit against the party at fault for their accident (defendant). New Jersey's statute of limitations for car accident lawsuits is two years from the date of the accident. This time limit ensures that evidence is still fresh when a case comes to court and eyewitness testimony remains reliable. They also serve to protect drivers from living under the indefinite threat of a lawsuit after a car accident.
The statute of limitations may be delayed or "tolled" for some circumstances, such as an underage victim who has until 2 years from their 18th birthday to file a claim, or for a car accident victim who doesn't discover their injury until some time after the accident.  For example, a doctor could diagnose an accident victim's nagging backache as a broken vertebrae from an accident months after the injury. In that case, the injured individual has 2 years from the date they learned of their accident-related injury.
What Damages Can I Recover From a Car Accident Claim in South Jersey?
Car accidents are sudden and traumatic, but their impacts are long-lasting, especially when you're left with serious or life-altering injuries. A successful car accident claim can help you gain the following compensation for damages:
Your medical expenses and any related future expenses
Lost income and future lost income for further treatment
Lowered earning capacity if your injuries were disabling
Pain and suffering compensation if the terms of the policy allow non-economic damages
The damages from a car accident are far more than the property damage to your car. The hit to your physical and financial health may feel overwhelming. Let a South Jersey car accident lawyer from Grungo Law take on your claim so you can focus on your health. In the unfortunate circumstance that there is a loss of life due to a car accident, please contact our wrongful death attorneys in South Jersey today.
Contact A South Jersey Car Accident Attorney Today
At Grungo Law, our South Jersey personal injury lawyers have a strong sense of compassion for those injured in traumatic car accidents. We also know how to direct that compassion into successfully navigating New Jersey's law. Call or contact our law office today so we can begin working on a strategy to begin your recovery. At Grungo Law, we don't get paid until you gain ample compensation for your accident-related damages.