South Jersey Personal Injury Attorney
Request a Free Consultation
At the New Jersey law firm of Grungo Law, our South Jersey personal injury lawyers understand how an accident can change your life, and we understand the importance of reclaiming your voice. While monetary compensation can't fix everything, in the United States, it can be a significant form of personal justice while it also pays medical bills and relieves financial worries.
Why Choose A South Jersey Personal Injury Lawyer From Grungo Law?
At Grungo Law, we're the South Jersey attorneys who prioritize our client's needs with individualized attention to each case as we work diligently toward the best possible outcome. We provide skilled representation and knowledgeable guidance as we advocate for our injured clients. Our injury attorneys' track record of securing over $135 million in settlements and jury awards for our injured clients will put a powerful and respected voice behind your injury claim.
By calling our South Jersey law office today, you take the first step toward securing your financial recovery so you can shift focus to your all-important physical recovery. Your consultation at Grungo Law is always free, so you pay no upfront costs. 
Because New Jersey's insurance laws are complex, and insurance companies don't happily write checks, you need a seasoned personal injury lawyer like the attorneys at Grungo Law with years of experience in navigating New Jersey's personal injury laws to maximize your chances of fully recovering damages. Call the telephone number today at (856) 528-4494 to discuss the circumstances of your injury.
South Jersey Personal Injury Claims We Handle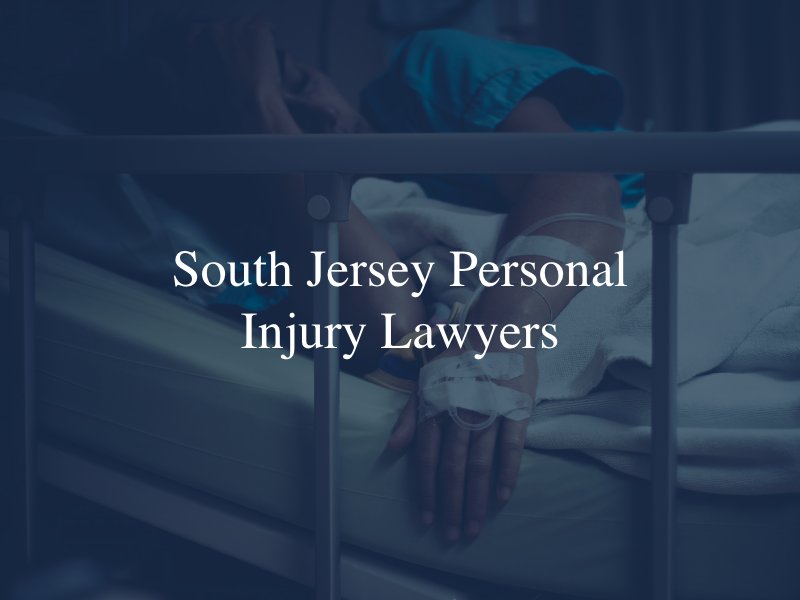 Accident victims of South Jersey live under the state's no-fault car accident laws with exceptions and loopholes to navigate after an injury. When injuries result from other types of accidents, insurance laws, and liability become even more complicated. Some common personal injury claims in South Jersey include:
Motor Vehicle Accidents:
When a driver or passenger suffers injuries in a car accident, New Jersey requires them to seek compensation from their own insurance company unless they have catastrophic injuries. Suppose the injuries cause a permanent disability, loss of limb, or disfigurement. In that case, the victim can seek compensation from the at-fault party for damages like medical expenses, loss of income, and pain and suffering. Speak to a car accident attorney in South Jersey today!
Pedestrian Accidents:
Pedestrians are extremely vulnerable to injuries in traffic accidents. New Jersey law allows them to seek compensation for damages from at-fault drivers if they've suffered severe, life-altering injuries.
Bicycle Accidents:
Bicycles are a health-conscious and eco-friendly choice, but cyclists are vulnerable to catastrophic injuries in a collision with a moving vehicle. A successful personal injury claim can help the victim recover damages related to the injury plus compensation for pain and suffering.
Slip-and-Fall Accidents:
When a property owner or commercial business owner neglects to promptly address and correct a known hazard on their property and the result is an injury to someone lawfully on the property, the property owner must compensate the victim for damages.
Work Place Injuries:
When an employee suffers an injury while on the job, their employer's workers' compensation insurance must provide a percentage of their income as well as cover their medical expenses. If the injury occurred due to a third party, like a contractor or property owner, a third-party claim could provide full compensation for damages, plus an amount for pain and suffering, which isn't allowed under a workers' compensation claim. Our South Jersey workers' compensation lawyers will have your back no matter what.
Motorcycle Accidents:
Although riding a motorcycle may be more dangerous than driving a motor vehicle, that doesn't mean all motorcycle crashes are the motorcyclist's fault. If you have been in a motorcycle crash and were wrongfully injured, speak to a motorcycle accident attorney in South Jersey today.
Medical Malpractice:
Doctors have a special duty of care to treat patients within the industry-accepted level of care. If they fail in this duty by acting negligently or making a medical mistake, they are responsible for damages. Compensation to the victim is paid through the liable provider's medical malpractice insurance. Speak to a medical malpractice attorney in South Jersey to learn more.
Nursing Home Neglect/Abuse:
When a vulnerable elderly loved one sustains injuries through nursing home abuse or neglect, they and their loved ones have a right to demand compensation. While financial compensation cannot erase appalling harm perpetrated on a senior who deserved compassionate care and dignified treatment in a nursing home, it can help accident victims achieve a sense of justice. Call our South Jersey nursing home abuse lawyers to review your case.
Truck Accidents:
Truck accidents are a grave concern due to their potential for catastrophic outcomes. The vast size difference between trucks and other vehicles results in severe injuries, fatalities, and extensive damage. Factors like driver fatigue, poor maintenance, and adverse conditions exacerbate risks. Our auto accidents and truck accident lawyers in South Jersey are here for you. 
Wrongful Death:
A wrongful death claim is necessary when an individual is unintentionally killed due to the negligence of another person. Victims of wrongful death are not only the person who died but their surviving family members. Don't hesitate to contact a South Jersey wrongful death lawyer to review your wrongful death lawsuit.
No matter what type of accident or incident caused your injury, if the harm was a result of the actions or inaction of someone else, they are liable for compensating you for damages, typically paid through their insurance policy. With a personal injury attorney from South Jersey's Grungo Law advocating on your side, you can maximize your chances of full financial recovery so you can maximize your chances of full financial recovery, and thus, focus on your physical recovery.
Other Practice Areas Include:
Dog bites
Premises liability
Bus accidents
Product liability
Construction site accidents
And more
How To File A South Jersey Injury Claim
If you're dealing with serious injuries, it's difficult to move focus away from your physical recovery to follow through on a legal claim, but injuries quickly become expensive. The South Jersey personal injury law firm, Grungo Law, represents your best interests throughout the following process:
Investigating your injury to determine who is liable for damages
Proving liability by demonstrating that the at-fault party owed a duty of care to take reasonable measures to prevent injury, that they breached that duty by acting negligently, recklessly, or with purposeful criminal violence, and that you've suffered significant damages due to the injury
Calculating your damages
Sending a demand package to the appropriate insurance company
Negotiating with the insurance company for an ample settlement for damages
Only in the unlikely event that the insurance company fails to offer an acceptable settlement or denies the claim does it proceed to a courtroom. A lawsuit in court takes longer than a settlement agreement but often results in a larger award for damages.
Understanding Catastrophic Personal Injuries in South Jersey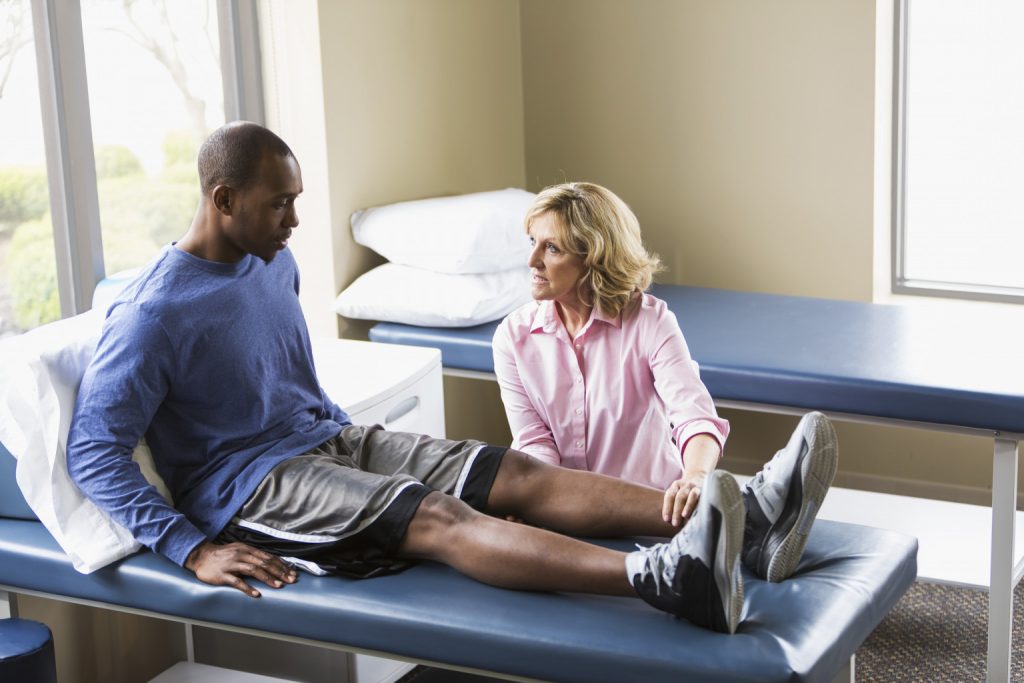 Some injuries are painful and cause a temporary disruption to our lives and a lengthy healing process. A catastrophic injury is one that has long-term impacts on every aspect of the victim's life, leaving long-term or permanent changes in life quality, including disability, mental impairment, or serious disfigurement. Some examples of catastrophic injury or wrongful death claims in South Jersey include:
Spinal cord injuries
Injuries causing blindness
Injuries causing hearing loss
Severe burns
Multiple fractures
Disfigurement
Damage to internal organs
Repetitive stress injuries
Post-traumatic stress disorder
Catastrophic injuries are life-changing and may leave the victim temporarily or permanently unable to support themselves or their family and unable to care for themselves without help. If the injury occurred due to an act of negligence or wrongdoing by an at-fault party that party is liable for damages, usually paid through their insurance policy.
What Damages Can I Recover in a South Jersey Personal Injury Case?
When you've suffered significant injuries, the results can be life-altering either temporarily or permanently. Either way, expenses quickly multiply. The South Jersey personal injury trial lawyers at Grungo Law can help you gain the following compensation for damages:
Medical expenses related to the injury
Future medical expenses
Lost pay
Funeral expenses
Future lost pay if your injuries require ongoing treatment
Pain and suffering
Other appropriate non-economic damages like emotional trauma, loss of consortium, and loss of quality of life
While financial compensation can't undo a serious injury it relieves economic concerns for your family and opens doors to the best medical care.
How Much Is My Personal Injury Case Worth?
The amount of compensation an injury victim receives from a claim varies widely depending on the amount of their damages, the severity of the injury, and its impact on the injury victim's life. An attorney calculates an amount by totaling tangible damages like medical expenses and lost wages and then determining an amount for pain and suffering either by multiplying the amount of medical expenses by a number between 1 and 5 based on the severity of the injury (the multiplier method) or by calculating a specific amount per day for suffering for every day a medical expert expects the injured victim to experience pain until they reach maximum recovery (the per diem method).
South Jersey Personal Injury Statute Of Limitations
Like all states, New Jersey places a limit on the amount of time after an injury that the victim can file a lawsuit for damages. New Jersey residents have up to 2 years after an injury to file a lawsuit for damages. Most claims are settled out of court through negotiations with the insurance company, but if they fail to offer a sufficient settlement amount or deny a valid claim, the case progresses to a lawsuit in court if filed within the state's 2-year statute of limitations. This limit ensures that evidence remains available if a case requires litigation in court.
How to Prove Liability in South Jersey Catastrophic Injury Cases
Catastrophic injuries caused by an act of negligence can happen in many ways. Car accidents, medical malpractice, slip and fall injuries, workplace accidents, and defective products, all can lead to this type of grave injury. In New Jersey, the burden of proving liability rests with the injury victim. In order to meet the legal definition of liability, your personal injury attorney must provide evidence of the following:
That the at-fault person owed you a duty of care to keep you and others safe, such as a driver's duty to take reasonable precautions, avoid distractions, and drive sober, or a doctor's duty to treat you at the industry-accepted standard of care
That the at-fault person failed in this duty through a negligent or wrongful action
That the breach of duty directly caused your catastrophic injury
That the injury caused real economic and non-economic damages
Contact A South Jersey Injury Attorney Today
At Grungo Law, we understand the distressing impact of the pain and loss of enjoyment of life a serious personal injury can have in all aspects of your life. Let us take on the burdens of proving liability, navigating complex insurance law, and investigating all aspects of your accident and its expenses and losses. At Grungo Law, we want to make sure your voice is heard so you can achieve justice along with the financial compensation you deserve. Call us at (856) 528-4494 or use our contact form to speak with our South Jersey law office today for a free case evaluation of your case.