Grungo Law Giving Back to the Community Scholarship Winners
Request a Free Consultation
At Grungo Law our firm believes in the importance of both giving back to the community and leading by example. By combining these two important attributes our firm created the Giving Back to the Community Scholarship which seeks to award $1,000 to one student who has displayed personal leadership within the local community. For more on the selection criteria or information on how to apply visit our scholarship page.
2023 Winner: Bhavana Nampally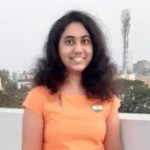 Our 2023 winner Bhavana Nampally is a Masters Student at Colorado University Denver, Business School, Information Systems Association. Bhavana is an exceptional graduate student, with a 3.967 GPA. But, what really stands out is Bhavana's commitment to helping others.
In Her Words:
Community service, a phrase that once bore no significant weight in my life, has now become an integral part of my identity as a graduate student. The evolution of my perspective on community service has been a profound and transformative journey, shaping my values, aspirations, and understanding of the world around me.One of the aspects of community service that resonates deeply with me is the idea of reciprocity. While I may be dedicating my time and skills to a cause, I am also receiving invaluable lessons, perspectives, and relationships in return. These interactions have broadened my horizons and challenged my preconceived notions, fostering a sense of humility and empathy that I carry with me in all aspects of my life.Giving back to my community means more than just volunteering a few hours of my time; it's about recognizing the interconnectedness of our lives and the responsibility we must uplift one another. It's about acknowledging that the privileges and opportunities I have enjoyed are not solely the result of my own efforts but are also a product of the supportive networks and communities that have nurtured me.Furthermore, community service has underscored the importance of sustainable and systemic change. While direct interactions and immediate assistance are invaluable, addressing the root causes of social issues requires a more comprehensive approach. This realization has led me to explore the intersection of my academic pursuits with my commitment to community service.
Reaction Statement: "I wanted to express my heartfelt gratitude for the Zoom meeting we had recently and for the incredible news of being awarded the $1000 scholarship. It is truly an honor, and I am beyond thrilled to receive this support for my education.  
Receiving the scholarship is not just a financial relief, but it is also a great morale boost. It reinforces my dedication to my studies and fuels my determination to excel academically. I promise to make the most of this opportunity and use the knowledge and skills I gain to make a positive impact on my community and beyond.  
Once again, thank you for your generous support and for believing in me. I am excited to embark on this new chapter of my education, and I will work hard to justify the faith you have placed in me. 

Thank you once again for your generosity and for making a significant difference in my academic journey." 
2019 Winner: Eden Eskaros
2018 Winner: Eric Schubert
Biography –  I'm currently 17 years old, and have lived in Medford, NJ most of my life. I'm a senior at Shawnee High School in Medford, where I run both the Photography Club & School Newspaper. I'll be attending Elizabethtown College in the fall to study Secondary Education & History. Outside of school, you can usually find me spending my time helping local families discover their family roots through my service ES Genealogy. I've helped over 1,000 people throughout the community and across the country discover their family history.
Reaction statement – It's a huge honor to be named as this year's Giving Back To The Community Scholarship winner. I'm greatly appreciative to Grungo Law for choosing me, and for having this scholarship set in place in general to recognize those across our community who are giving back. This scholarship will have a strong and helpful impact in my pursuit to continue my education, and for that I'm extremely grateful to Grungo Law.
2017 Winner: Albert Appouh
Our 2017 winner is Columbia University student Albert Appouh who managed to overcome adversity through his volunteer work and leadership in the community. Albert was born into a disadvantaged family of Ghanaian immigrants in Newark, NJ who divorced when he was five years old. However, despite these early challenges and his own mental disabilities, Albert found a release through his studies and through volunteer work in the community.
While at Columbia University, Albert has been able to maintain excellent grades through the course of his studies and while also becoming a student leader for various organizations throughout the campus and the local community.
In his own words:
"I realize that success does not become a reality without determination, hard work, and the ability to work with others, and I have applied this philosophy not just to my coursework, but also to how I live within my local community and now, gratefully, how I am seeking a path to my vocation as a leader. I seek to be a role model for underrepresented minorities. No matter my role, I am committed to showing others that their background, medical history, or social status has no effect on what they will be able to accomplish by applying hard work, determination, and by staying goal-oriented towards a brighter future."