The GC Deserving First Responder Award
Request a Free Consultation
Grungo Law Honors First Responders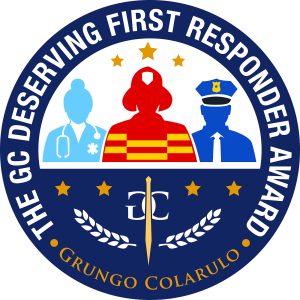 Update: Congratulations to Corporal José Ortiz of the Haddonfield Police Dept. for receiving the Deserving First Responder Award!
First responders are the everyday heroes in our communities. They are selfless individuals who are quick to put themselves at risk to help others. Paramedics, police officers, and firefighters are just a few examples of first responders that provide assistance for those in need. We are eternally grateful for the members of our community who devote their lives to protecting others.
At Grungo Law, we were proud to honor these individuals by offering The Grungo Law Deserving First Responder Award. As personal injury attorneys, we understand the detrimental effects that a catastrophic injury can have on someone's well being. We cannot even begin to show our gratitude to the first responders who minimize injuries during emergencies by risking their lives to save those in harm's way.
The Grungo Law Deserving First Responder Award is a $250 gift card that was awarded to the first responder who worked and devoted their time to helping others and went above and beyond. Nominations were accepted through July 15, 2019.