Doug Heir – Filed Complaint
Request a Free Consultation

Grungo Law Attorney Erica Domingo Files Complaint on Behalf of Doug Heir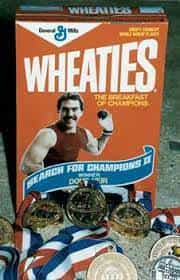 On July 31, 2022 Doug Heir was subjected to disability discrimination. The valet staff at Bally's refused to park Doug's van, despite him having been invited there to attend the Elton John tribute concert. Doug was forced to park at a nearby casino property, who accepted his van to valet without issue.
Just three weeks later, Bally's again refused to provide Doug with a reasonable accommodation, which was captured on video (https://youtu.be/gjSfJnmvIZk). Not only did the attendant refuse to park Doug's vehicle, but he also referenced that speaking to a supervisor would do no good, as the supervisor was going to tell Doug the same thing he did the last time Bally's refused to park his vehicle.
Under both New Jersey and Federal Laws, casinos and other places of public accommodation are required to make reasonable accommodations for individuals like Doug Heir. Their failure to do so on two separate occasions prompted Doug to file this lawsuit.
Heir states, "I was nervous about publicly filing this complaint, only because in my past all of the press I have received has been about winning gold medals or making some type of achievement. However, I felt I had to come forward to show companies like Bally's that discriminating against people with disabilities is wrong and is against the law."
The complaint was filed in the Superior Court of New Jersey, Atlantic County and can be viewed in full here: FILED Complaint – HEIR .
Heir is represented by Erica Domingo, Esquire of Grungo Law in Cherry Hill, NJ.