Waynette Doe
Request a Free Consultation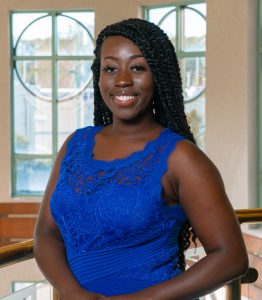 Waynette Doe
(Litigation Assistant)
I was born in Minnesota and moved to Pennsylvania at the age of five. Soon after that, my family relocated to Willingboro, New Jersey where I grew up and have spent much of my life. I found myself gravitating to the crime-solving shows at a very young age, and I was never sure why. As a third-generation Liberian-American millennial, the challenges many West Africans face in the justice system genuinely birthed and fueled my passion for helping people; particularly in addressing injustice and inequality.
After spending a few years in the workforce, and still indecisive about what I wanted to do, I applied to work at a law office as a file clerk. After rounds of interviews, however, the firm offered me a position as a paraprofessional. It was the beginning of my legal career. I worked at the firm while simultaneously studying and completing my degree in Paralegal Studies.
Joining the Grungo Law team was the bridge I have been praying for all along. I am thankful for the opportunity to be a part of an amazing team whose drive to help those facing insurmountable circumstances is truly commendable. I am grateful to assist in providing considerable services to every-day people that look like you and me.
From this point on, I am determined to be grounded by the values and integrity of Grungo Law as I pursue a legal career and one day, whole-heartedly, become a shining star in the field of Criminal Law & Justice.