Cherry Hill Wrongful Death Lawyer
Request a Free Consultation
Wrongful death is any time that someone dies as a result of the negligence of someone else.
Wrongful death cases differ from other personal injury cases because, in non-wrongful death type cases, the injured person is the one that is bringing the lawsuit for their pain and suffering and their economic losses. In a wrongful death action, the person who died cannot bring the action themselves so it is the representative for the estate that is bringing the action as well as the immediate family members of the deceased.
If your loved one has suffered an untimely death at the negligence of someone else, it may be imperative that you get in contact with a Cherry Hill personal injury attorney. We are more than capable of providing assistance in your case. Call our Cherry Hill law office today to speak to a wrongful death lawyer about your loved one's preventable passing.
Why Choose a Cherry Hill Wrongful Death Lawyer From Grungo Law?
No one should go it alone on this most serious form of personal injury claim. When a death was entirely preventable if only another party took reasonable measures to prevent it, it's especially traumatizing to surviving family members. A South Jersey wrongful death lawyer can help you achieve justice for your loved one, as well as financial compensation for your losses—known as damages in a wrongful death claim. At Grungo Law:
We believe in open and honest communication throughout the legal process so our clients are never left in the dark about the progress of their claim
Our compassionate wrongful death lawyers will treat you as though you are family and advocate aggressively for the maximum available compensation for your damages
We use our powerful reputation and strong local resources as a strong voice behind your wrongful death claim
We've obtained over $135 million in settlements and court awards for our clients, proving our strong commitment to each case
Our Cherry Hill accident attorneys specialize in using the latest technologies to investigate each case, document evidence, and prove liability while still relying on time-honored advocacy methods
A wrongful death attorney from Grungo Law becomes a strong advocate for justice to provide a voice for your lost loved one.
Causes of Wrongful Death in Cherry Hill
 
While every death feels wrong to loved ones left behind, in legal terms, death is wrongful if it was preventable and the direct result of another party's negligence, recklessness, or intentional wrongdoing. Family members have a legal claim for compensation when the death results in financial hardship or loss for family members as well as emotional grief and anguish. Common causes of wrongful death claims in New Jersey include the following:
Car accidents
Bicycle accidents
Premises liability cases
Criminal violence
When someone else could have prevented the death by taking reasonable care or acting in the way a reasonable person would have under the same circumstances, the surviving family members have a valid claim for wrongful death damages. These damages include economic losses such as medical and funeral expenses and income loss, as well as non-economic damages like grief and loss of companionship.
Who Can Be Held Liable in a Wrongful Death Case?
Because a wrongful death claim is in essence a personal injury claim made by surviving family members on behalf of a loved one, it requires the same proof of negligence. Showing evidence of negligence, recklessness, or wrongful behavior proves that the negligent party is liable for damages. This evidence requires demonstrating the following legal points of liability for wrongful death:
The at-fault party owed a duty of care to prevent injuries and death to others
They breached this duty by acting with negligence, reckless behavior, or intentional wrongdoing
Their breach of duty directly caused the death
The family members suffered significant damages due to their loved one's death
Damages in wrongful death cases in New Jersey include both economic and non-economic damages. When an attorney from Grungo Law establishes liability in a wrongful death case, they can then draft a strongly worded, evidence-backed demand letter to send to the insurance company of the party at fault and begin negotiations for an ample settlement for the damages. Most claims are settled out of court, but some may require litigation before a judge and jury. This is a civil case that proceeds independently of any pending criminal charges in the case. Family members may pursue a wrongful death claim even if a defendant is found not-guilty in a criminal trial.
How Much is a Cherry Hill Wrongful Death Case Worth?
Damages in wrongful death cases in New Jersey reflect both economic losses suffered by the remaining family members before and after the death and any future losses associated with the death of a family provider or caretaker. Each wrongful death case is unique, and the compensation in a claim depends on the extent of the damages, including the amount of income the decedent would have earned in the remainder of their natural lifetime. Common damages in wrongful death claims include:
Related medical expenses incurred before the death
Funeral and burial costs
Lost income and future income loss for the remainder of the working years the individual had left
Loss of retirement benefits
Loss of health insurance
Loss of companionship, consortium, and emotional support
Loss of household services
The median payout for wrongful death cases nationally is around $250,000 while 20% of wrongful death plaintiffs in the U.S. have recovered over $1 million in compensation for damages. Your South Jersey wrongful death attorney can calculate your unique damages and give you a better idea of what your claim could recover in damages.
What Is Survival Claim Vs. Wrongful Death
When faced with the tragic loss of a loved one, surviving family members may wonder if a survival claim or a wrongful death claim is appropriate for their case. Are these types of lawsuits the same? While both seek justice for a preventable death, there are distinct differences in these two types of claims.
A survival action in New Jersey isn't filed on behalf of family members left behind, but instead, directly compensates the person who died for the losses they suffered before their death. The payout on a survival action goes directly to the deceased individual's estate and then is subject to the decedent's estate plan instructions or the state's intestacy laws for those who pass away without leaving a last will and testament.
A wrongful death claim is one that benefits the family members of a deceased person when the family members would otherwise suffer financial losses due to the death. A wrongful death claim settlement or jury award goes to the closest surviving family member, typically a spouse, parent, child, or sibling.
Statute of Limitations for a Cherry Hill Wrongful Death Case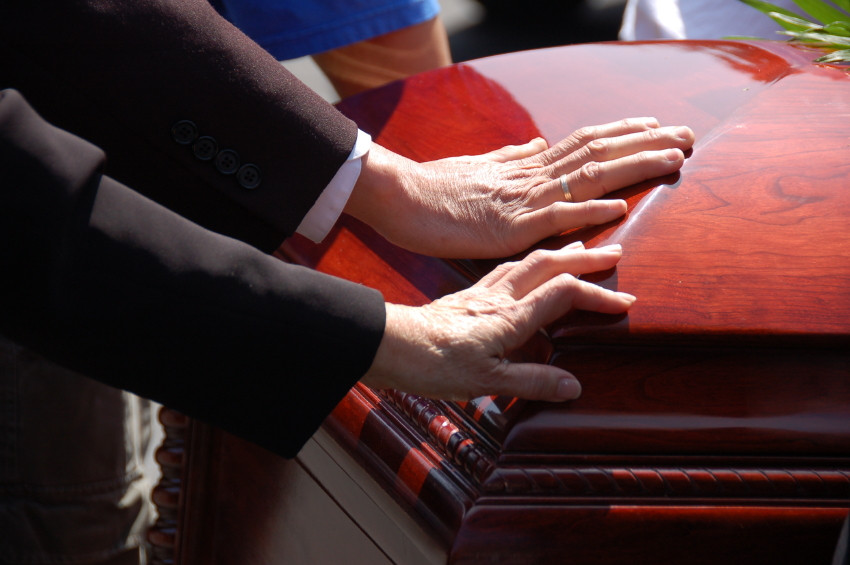 The wrongful death statute of limitations is two years from either the incident, which would consist of the negligence that has been committed, or from the date of death. Sometimes, an individual may not know that negligence was committed until the person has passed away so that is why that two years can be tolled.
There are other situations where that statute of limitations may be shortened if it involves a public entity or other things like that that may require other types of notice before the two years. For more information, reach out to a Cherry Hill wrongful death lawyer today.
If an insurance company fails to offer an ample settlement for a wrongful death claim or denies the claim completely, your attorney from Grungo Law will diligently file a lawsuit within the state's two-year time limit to maximize your chances of a successful case and compensation for your damages. Litigating a wrongful death case in court may take longer than a settlement, but often court awards for damages are significantly larger than a settlement.
What Happens If There Is An Absence of a Will?
In New Jersey, most likely, an individual may need an estate attorney for this. However, a person could still find the services of a Cherry Hill wrongful death lawyer to be very useful. In New Jersey, if there is no will, then that deceased individual is considered to have died intestate, which means that they then look at the intestacy statute to look at the next of kin, and that would be the person that would serve as an administrator or administratrix, if they are a female, of the estate.
If the deceased had a will, they have an executor or an executrix. However, if he or she died without a will, it goes to their immediate next of kin which can be a spouse, it can be a child, it can be a parent, it could be a sibling, and they look at that statute, and that is the person who would have to administer the estate.
Settling Out of Court vs. Going to Trial
The benefits of settling out of court, one, is it will cost a lot less. Whenever someone files a wrongful death action, personal injury lawyers and wrongful death lawyers will work on a contingency basis which means they only get paid if we are successful and they will advance all the costs on the case and only get reimbursed if they are successful.
If they go to a trial, there are going to be many expenses. The attorney will pay those on a contingency basis, however, even if they are able to recover a verdict. The costs that were incurred to get that verdict are going to come out of the eventual recovery. The costs can be very high because they have to pay for experts to come to court and testify. That can be medical experts, liability experts, etc. This cost is usually determined by an attorney.
Trials are also unpredictable. Nobody knows what a jury is going to do. In New Jersey, an individual is not permitted to tell a jury how much money they are looking for in a wrongful death lawsuit. An individual cannot tell the jury how much money they think the case is worth, they would have to come up with this number entirely on their own. The benefit of settling is it takes the unpredictability out of it.
Contact A Cherry Hill Wrongful Death Lawyer Today
If you have experienced the death of a loved one, as a consequence of someone else's negligence, you may be entitled to compensation. In order to get an accurate calculation of damages, it may be wise to schedule a consultation with a Cherry Hill wrongful death lawyer. The aid of a skilled attorney may prove to be very beneficial to your claim.
When dealing with such a tragedy as a wrongful death, the firm's approach to wrongful death actions is to have a compassionate and understanding attorney. Our seasoned Cherry Hill wrongful death lawyers are fully capable of handling any matter of claims, so reach out today.